Barb G.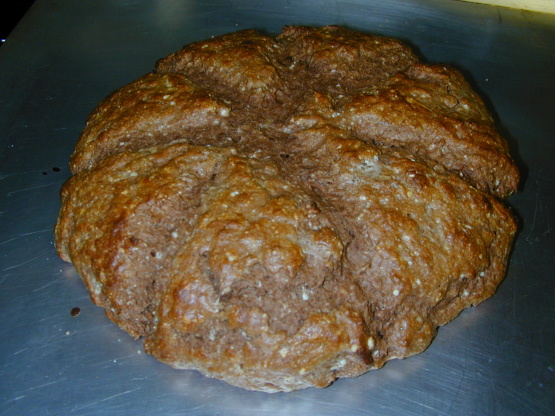 This is posted in response to a request for Bisquick recipes. Chocolate for breakfast, what more could anyone want?
YUMMY, Great recipe, DH kept saying DAMN these are GOOD.Easy to make and nice & light texture. I made them like the recipe stated using low fat buttermilk,using stick blender to mix egg, almond extract and buttermilk together. Also added 1/3 cup slivered almonds for an added touch. These are great I'm surprised that no one had made these before,They don't know what they are missing, I will be making them again. Thank you Kree for posting the recipe.
Heat oven to 425ºF.
Mix Bisquick, sugar and cocoa in medium bowl.
Stir in yogurt, almond extract and egg until soft dough forms.
Turn dough onto surface dusted with Bisquick; roll in Bisquick to coat.
Shape into ball; knead 10 times.
Place dough on ungreased cookie sheet; pat into 8-inch circle.
Brush with additional yogurt if desired.
Cut into 8 wedges with floured knife, but do not separate.
Bake about 12 minutes or until set.
Carefully separate wedges.
Serve warm.