Chocolate Almond Ricotta Cake
Redsie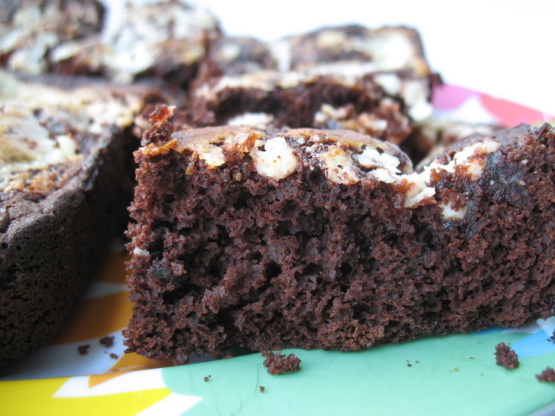 This is a great, moist cake. Perfect as a base for cherries or berries. Makes a square pan or 6 Texas Sized Muffins, perfect for a small family or couple.

Top Review by Redsie
This is perfect when you have company at the last minute!! Made this cake for a co-worker's 40th birthday. Took me 5 minutes to make and voila!! I used low-fat cottage cheese as I didn't have any ricotta - will try again with ricotta!! My co-workers enjoyed this cake! Thanks KelBel!
Preheat oven to 350.
Grease and flour 9x9 or 6 jumbo muffin pan.
Mix cake mix, egg and water together and pour into prepared pan.
Mix ricotta, almond extract and sugar until well blended with hand mixer.
Place by spoonfuls on top of batter as close together and evenly as possible, or 2 tablespoons into each muffin.
Bake for 30-40 minutes.
Serve with berries or cherries.