Chocolate Almond Frozen Yogurt
ChefLee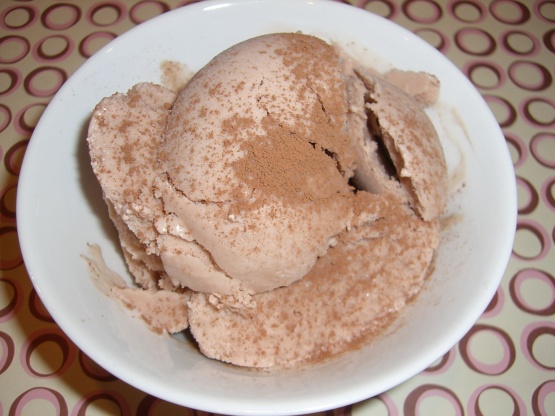 I love to make my own frozen yogurt!!! The new ice cream machines are so convenient and fun now!! Here is one with creamy almond and chocolate flavors!! I hope you like it!!
In a medium bowl; whisk everything together until the sugar and cocoa dissolve.
Turn the ice cream machine on and pour mixture into the freezer bowl.
Let mix until thickened, about 25 to 30 minutes.
Place mixture in a freezer container and freeze until firm enough to scoop.
Garnish with a light dusting of cocoa powder. (optional).