Annacia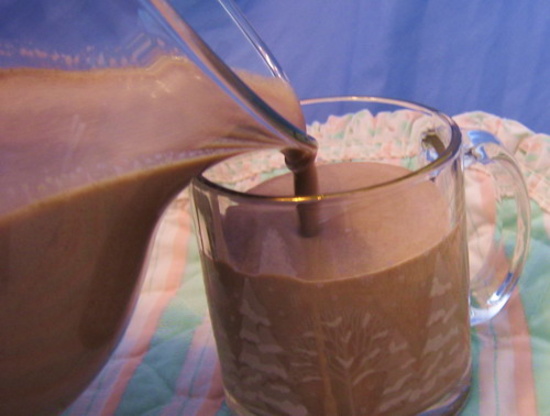 You can thin this with additional milk if you like.

YUM! I made this tonight with sugar free chocolate pudding mix to reduce he caloric content and it was so good. My banana was pretty ripe but the flavors all came together and worked very well for me....dh on the other hand won't even try it once he saw the peanut butter but that's okay because that leaves it all for me! :D
Pour 2 cups milk, pudding mix, peanut butter and banana into into blender and blend on medium speed 1 minute or until smooth.
Pour into large pitcher.
Add remaining 1 1/2 cups milk; stir until blended.
Serve at once or refrigerate and stir before serving.
Mixture thickens as it stands.