dizzydi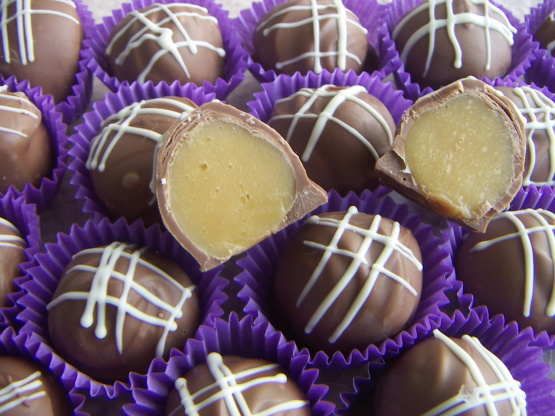 A Scrumptious little choc coated ball of caramel! hmmmm these are very very delicious! If your a caramel lover you just have to try these! A real good caramel hit! enjoy!
Place first 4 ingredients in a heavy based saucepan over medium heat and bring to boil.
Boil for 5 minutes stirring occasionally.
Take off heat and pour into a dish, place in refrigerator for a couple of hours to stiffen up.
Roll into balls and rerefrigerate.
Dip balls of caramel into chocolate and drain off excess.