Choban Salatasi (Turkish "Shepherd's" Salad)
Jim H.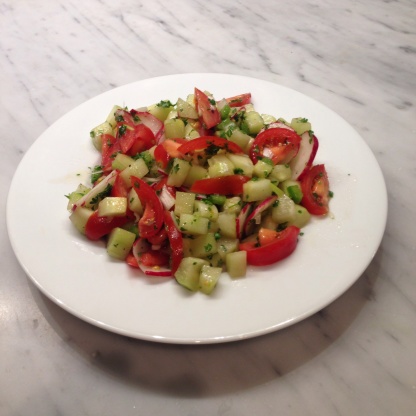 Coban salatasi is an everyday occurrance in my home. Although I strongly agree with seeding the cucumber, I don't seed the tomatoes because I like the juice to blend into the dressing. Also, I use red onion, chopped. Traditionally, the ingredients are to be cut into fairly small pieces.
Have all the vegetables cut into similar size, diced.
English cucumbers work best; remove seeds from larger ones.
Combine all ingredients in bowl.
Mix dressing and gently toss just before serving salt and pepper to taste.