PaulaG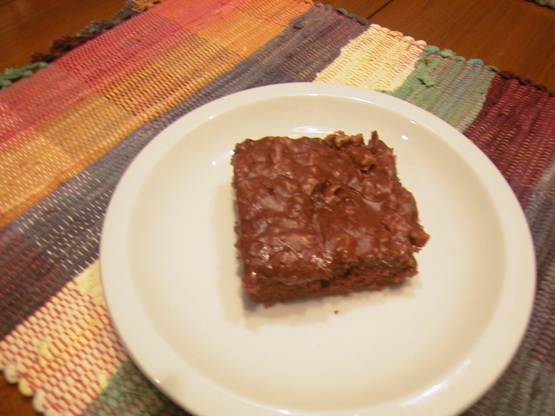 When I was a young bride an older lady from Texas used to make this wonderful cake for me and DH. She was a great cook. It has remained a favorite of ours. Soooo good!
In a saucepan melt the first three items.
In a large bowl mix the flour, sugar, salt and soda, then add the next 3 ingrdients (vanilla, buttermilk, eggs).
Pour the mixture of butter and cocoa over the mixture in the bowl and mix with an electric mixer at medium speed until smooth.
Bake at 375 degrees for 18 to 20 minutes on a greased and floured 15x10x1" baking pan.
ICING Heat the butter, cocoa and buttermilk until well mixed- do not boil.
Add the box of powdered sugar and beat with a mixer until well blended.
Add the cup of pecans, folding in with a spoon.
Pour over cool cake.