Linajjac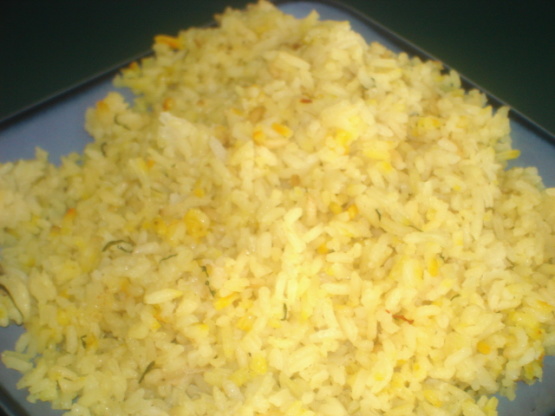 A colorful dish to round out any menu. Perfect with chicken.

This is my new FAV food!! I love it! i was amazed at how good it was. I have never used saffron before> Now i need to use it more. I love it!! Thank you sooo much. P.S i cut the stock in half and it was perfect!
Melt butter with oil in heavy large saucepan over medium-high heat.
Add onion and saute until golden brown, about 5 minutes.
Mix in rice and saffron.
Add stock and bring to a boil.
Reduce heat to low.
Cover and simmer until all liquid is absorbed, about 35 minutes.
Season with salt and pepper to taste.
Mix in chives and serve.