Derf2440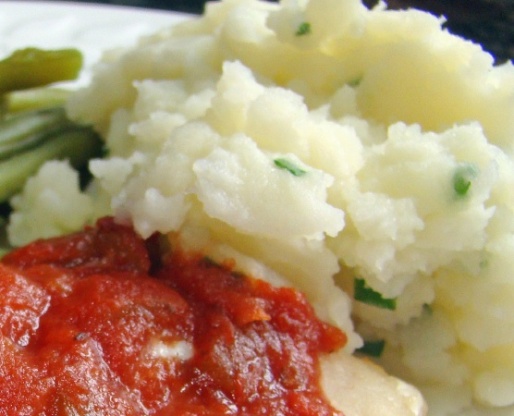 a lovely basic recipe, quick and easy for tonight's supper, a must with DH's sausage supper. And went well with my salsa cod too! Just did 3 small potatoes for the two of us and scaled the recipe accordingly. Very tasty with fresh chives from the garden. Thanks for posting.
Boil potatoes in salted water for 15-25 munites, or until tender when pierced. Drain, return them to the pot, and dry over medium heat for 1 minute to evaporate excess water.
Off heat, mash potatoes in the pot; add butter, milk, chives and seasoning.