Chive Butter for Grilled Corn
lets.eat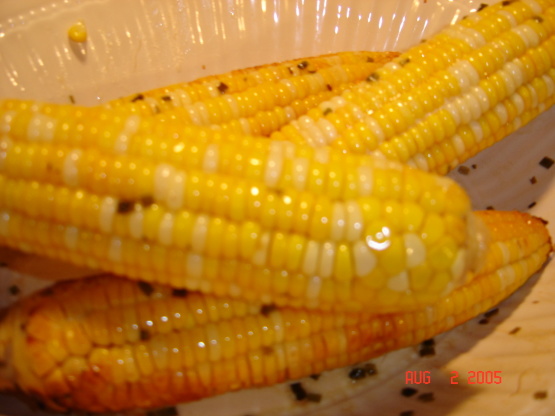 More than just oridinary corn-on-the-cob.
1⁄2 cup butter, melted (no substitutes)

2

tablespoons snipped chives

1

tablespoon sugar
1 1⁄2 teaspoons lemon juice
salt and pepper

6

ears sweet corn
Combine all ingredients; except salt, pepper and corn.
Shuck the corn and rinse it. Cover each ear with butter mixture; salt and pepper to taste.
Wrap in foil (making sure to not rip it and make sure you crimp the ends).
Grill, covered, for 20 minutes, turning every 5 over medium hot coals.
Note: I use charcoal and I don't place them over the center but more around the edge of the charcoal line.