Chipotles in Adobo BBQ Sauce
Rita1652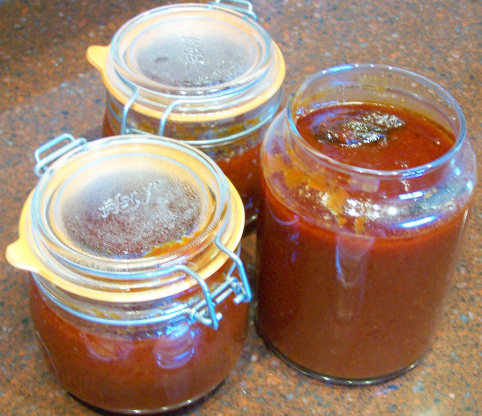 OK!!!! I have made this many times since posting it! This is a must make. A Texan BBQ sauce with chipotle chili's. Serve over everything you grill.

Great sauce! Wonderful smoky flavor from the chipotles and a very interesting combination. One thing I loved was that used generously it had a nice tang from the chile, but used more sparingly it still had a great flavor so my GF not so much into spicy foods loved it as well.It really turned a plain grilled piece of steak into something special.
Mix all ingredients in a pot and simmer till nice a thick about 1 hour. Can be made the day before.
Pour into jars and store in the refrigerator.