Chipotle ( Turkey ) Meatloaf
Ms B.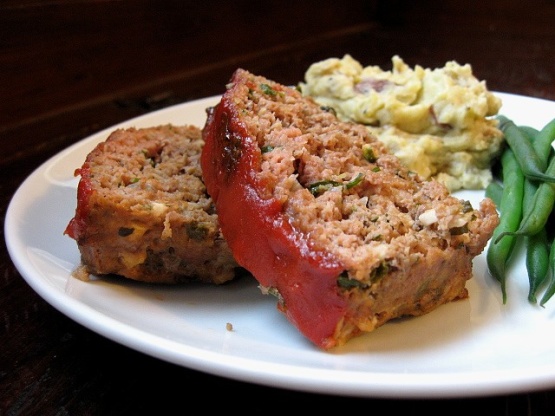 From Cooking Light December 2005. It calls for 2 pounds of ground turkey. I made this for my husband using 1/2 turkey and 1/2 lean beef since he doesn't like turkey loaves - it gave it the flavor of beef while still lightening it up. He loved it.
Preheat oven to 350.
Chop chile. Combine chile, adobo sauce, onion, and next 14 ingredients (through ground turkey breast) in a large bowl, stirring to combine.
Place turkey mixture in a 9 x 5-inch loaf pan coated with cooking spray.
Bake, uncovered, for 30 minutes.
While loaf bakes, combine sauce ingredients in a small bowl; brush over meat loaf.
Cover and bake an additional 30 minutes or until thermometer registers 160°.
Let stand 10 minutes before slicing.