gailanng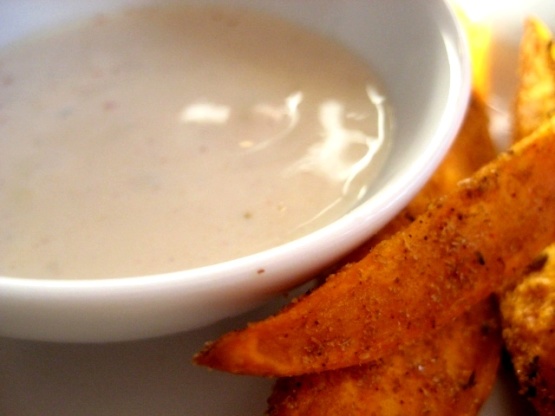 This is a recipe from Norman Van Aken that I've been lugging around for years. I did alter it a smidge - whisking in the sour cream vs. adding it to the blender - I think it has a better texture. I keep a batch of this sauce at all times for meat, veggies, potatoes... It's from his cookbook New World Kitchen. It's very simple & keeps for at least 2 weeks.

When one of Cajun decent marries another of Cajun decent, a progressive genetic anomaly in offspring occurs resulting in compounded immunity to the affects of capsaicin. BTW, did I ever mention DS is a flame-eater? Good stuff. Made for A-NZ #49 Recipe Tag.
Puree chiles, lime juice, cream & vinegar in blender.
In a bowl, whisk together puree & sour cream.