gailanng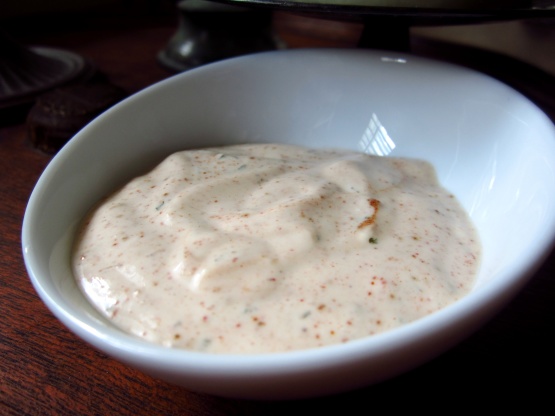 I was looking for a dressing similar to one served at Moe's restaurant and found this one on copykat.com. It's not like the one I had, but it tastes pretty good anyway.

Believe it or not Moe's recipe is as simple as follows: 1 gallon of regular ranch dressing 1- 7 Oz can of chipotle peppers Blend about 2 minutes until peppers are no longer chunky Good for 7 days refrigerated. You can tweak it a little is you want to make a smaller portion. Just start off with your ranch add a couple peppers here and there blending in between until you reach your desired level of spiciness
Mix in mixer on low speed until well mixed.
Refrigerate.