gailanng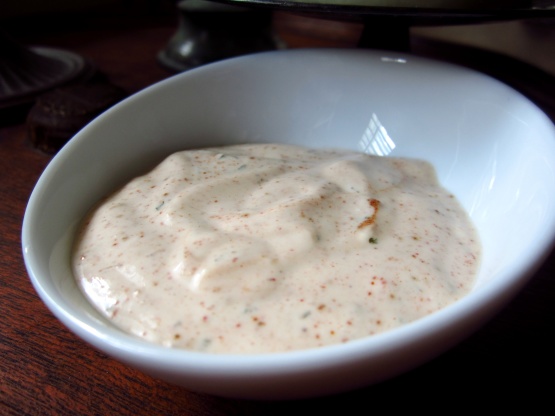 I was looking for a dressing similar to one served at Moe's restaurant and found this one on copykat.com. It's not like the one I had, but it tastes pretty good anyway. This dressing was delicious! It is truly restaurant quality and will now be a regular in my house. Thank you so much!
Mix in mixer on low speed until well mixed.
Refrigerate.