Katzen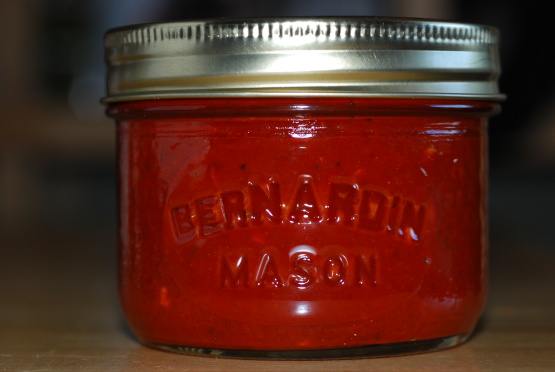 Chipotle peppers are jalapeno chilies that have been smoked and dried. Their smoky heat is delicious brushed over tortillas and pizzas, and carefully added to soup and stews. A little will go a long way. The puree will keep almost indefinately; if you know you'll be storing it a long time, cover the puree with a thin layer of oil. Enjoy! Adapted from Field of Greens restaruant cookbook.

You will see this mentioned in recipes and it is usually called "chipotle paste". I use it all the time now that I found the easy way to use it. I also puree my can of chipotles in adobo and place in a glass jar in the frig. I have been adding it to recipes like a lot of people use onion and garlic. When I make chicken noodle soup I usually add about 2 - 3 tsp of the paste, depending on how much soup I'm making. It doesn't make things real hot unless you use a lot. But a small amount can nicely complement the other flavors in a recipe. Add some chipotle paste to a block of cream cheese and combine. Pour the sauce over some chicken tenderloins or thighs in the crockpot and let it cook. So yummy!
Take the contents of the can and puree in a blender or food procesor. Be careful handling chipotles and remember that a little of this smoky chili puree will go a long way.
Store in the refrigerator until needed in a jar with tight lid.
The puree will keep almost indefinately when covered with a thin layer of oil(I prefer olive oil).