Rita1652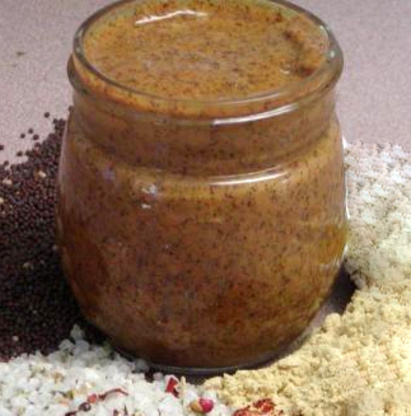 This is a spicey, smokey pepper mustard. The mustard needs to be chilled for 2 days before using. Refrigerate for 2 months or freeze. Use on your favorite sandwich, or mix with honey and glaze a chicken.
This is Excellent! If you love spicy then this is for you. I thought it turned out perfect. I can't wait to try it mixed with honey and put on chicken, I'll think it will be yummy.Thanks so much for putting a wonderful recipe like this out here. Thanks Rita L.....
Place all ingredients into a vita mix, blender or food processor blending with a couple on-off motions.
Grinding till the seeds are the texture you desire.
Place into a well sealed jar and chill 2 days.