teresas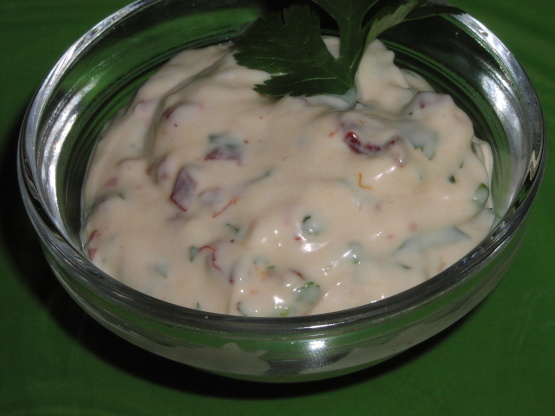 A versatile mayo. The optional addition of honey tinges it sweet. Recipe easily increases or decreases proportionately.

We loved this. I served it as a side dip for a tilapia dish. Instead of the dreaded mayo and ketchup mixture. DH loved it as well as I did. What an easy dish to prepare. I plan to use it on tuna sandwiches and egg salad dishes in the future. Thanks for posting. :)
Stir the mayonnaise, cilantro, lemon juice, garlic, chipotle peppers, honey and kosher salt together in a small bowl. Add more lemon juice, chipotle peppers, garlic, honey or salt to taste if desired.