DuChick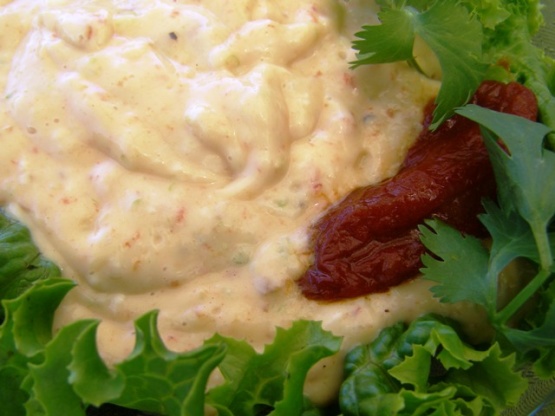 This is a spicy mayonnaise that is not only delicious on sandwich's but great as a dip for Boiled Shrimp. It's a key ingredient for my Fried Green Tomato and Bacon Sandwich. The amount of chipotle used should be changed according to the spiciness you desire and the size of the peppers.

Now this is good stuff! We are a bunch of chipotle-lovin' folks, so not only did it taste great on ham & cheese wraps, but also on chips! I halved the recipe and added all to the blender for pureeing. I was afraid it would be too hot, but we ended up adding more to our wraps! I will be keeping this in the fridge on a regular basis. Thanks, sassafrasnanc! MERP'd for Photo Tag.
Place all ingredients into bowl of food processor. Process until smooth and well blended. Keep refrigerated.