Chipotle Honey Vinaigrette Dressing - Clone
gailanng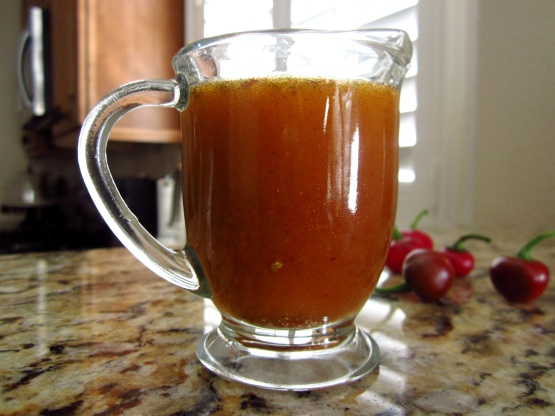 I love the dressing they serve with salads at Chipotle Mexican Restaurant. I found this clone recipe on another site. I haven't tried it yet, but hope it is close.

Top Review by Kalija
I have never eaten at Chipotle's so I don't know how it compares to theirs; but I CAN say this is awesome dressing! I love this stuff. I have used it on regular salad; cabbage salad; bean and corn salad; and as a marinade for chicken breasts. Very easy to make, with ingredients I always have on hand - and no gunk I can't pronounce like store bought dressing. Thanks for posting this - I will make it often for sure.
Combine all ingredients, except oil in blender and blend on low speed for ten seconds.
SLOWLY drizzle olive oil into blender on low speed.
Chill for at least an hour.