Chipotle Chicken Skewers With Creamy Cilantro Dipping Sauce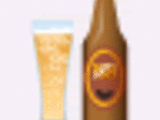 This is from Cook's Illustrated (America's Test Kitchen) The Best Light Recipe. It's shockingly good. The sauce is also fantastic on fish tacos. EDIT: THIS RECIPE IS AN APPETIZER. It will not magically turn 2lbs of chicken into a full meal for 10 people. You may serve it as a main course, but please adjust your expectations or multiply the measurements. You will need thirty 6- or 8-inch bamboo (or wooden) skewers for this recipe. The cooking time will depend on the strength and type of your broiler. Under-the-oven drawer-style broilers tend to take a few minutes longer than in-oven-style broilers. A small clove of minced garlic (about 1/2 teaspoon) can be substituted for the garlic powder in the sauce, if desired.
Directions
FOR THE CHICKEN: Slice the chicken breasts across the grain into 1/2-inch-thick strips (you should have about 30 strips). In a large bowl, toss the chicken with the brown sugar, cilantro, chipotle, adobo sauce, salt, chili powder, garlic powder, and pepper. Cover tightly with plastic wrap and refrigerate until the flavors meld, about 30 minutes. (The chicken, covered, can be refrigerated for up to 1 day before cooking.).
FOR THE DIPPING SAUCE: In a bowl, stir all the ingredients together. Cover with plastic wrap and let stand at room temperature until the flavors meld, about 30 minutes. (The dipping sauce can be covered and refrigerated for up to 2 days. Season with additional lime juice, salt, and pepper to taste before serving.).
Meanwhile, adjust an oven rack to the top position and heat the broiler. Line a broiler pan bottom with foil and top with a slotted broiler pan top; spray the broiler pan top with nonstick cooking spray. Weave each piece of chicken onto individual bamboo skewers; lay half of the skewers on the broiler pan top and cover the skewer ends with foil, making sure not to cover the chicken. Broil until the meat is lightly browned and cooked through, 5 to 8 minutes, flipping the skewers over halfway through. Transfer the skewers to a serving platter and serve immediately with half the dipping sauce. Repeat, broiling the remaining skewers and serving with the remaining dipping sauce.
Reviews
Most Helpful
WOW!!!!!!!!!!!!!!!!!!!!!!!!!!!!!!! I was so skeptical at first even with all fo the great reviews. This is going in my regular recipe binder and on rotation. I attempted to broil, only to remember I forgot to soak the bamboo skewers, so I took them off and simply placed them in the oven on 425 for about 15 mins- it was great. I know it would be extra special grilled or broiled, but I made a boo-boo. Next time I am going to back off a little on the lime juice. I used fresh garlic where it says garlic powder. I am also thinking of using yogurt the next time instead of mayo or even sour cream possibly. There is no need for the mayo. I will eliminate it totally. THANK YOU!!!!!!!!!!!!!!!
We loved this! I used it for OAMC - just cut up the chicken and tossed all ingredients in to coat (not the dipping sauce). I thawed it in the fridge and cooked it all together on the stove for chicken tacos - will use for OAMC again!
This recipe is really good. I served it with cilantro lime rice Cilantro Lime Rice. To that rice I added a little bit more cilantro and it really does go well with this chicken dish. For the chicken, I followed the directions other than I did add alot more chipotle chiles in adobo sauce, more like 5 chiles because we like it more on the spicy side. I chopped them up(which adds more heat). I also added more than 2 teaspoons of adobo sauce, I actually added more like 3 or even 4 teaspoons of the adobo sauce from the can. I did that because the sauce/marinade for the chicken was not enough to cover or marinate the 2 lbs of chicken it called for. I made sure that all the chicken was coated in the sauce and I also spread it on the chicken when it was cooking. The leftover chilis and adobe sauce I froze in a small baggie for next time. The sauce I followed to the directions, I let it sit out of the refrigerator for about 3 hours. After tasting it I did add more lime juice, more salt and about 1/4 tsp. of cayenne. Try it with the rice. It is a restaurant worthy meal..