3 Reviews
Is this for real? Pinch me...my cheeks. The face ones. WONDERFUL and made for PAC Fall 2011.

We loved this! I made it exactly as written for a snack on crackers. We'll try it on burgers next.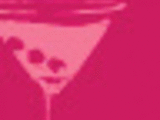 If you like spicy this might be right up your alley! I made a half recipe as a stand alone spread to use on wasa crisps and serve with veggie sticks. The second time I added a small clove of garlic. I chopped and blended the peppers, garlic, and seasonings in a mini chopper and then stirred into the cheese and mayo. Easy & delicious.

Chipotle Cheddar Spread