Prep 10 mins
Cook 10 mins

Recipe from - http://coconutlime.blogspot.com/2008/06/chipotle-cheese-spread.html Chef notes from the site-- I came up with this recipe as sort of an homage to that Southern staple Pimento cheese. Rather than use it as a simple cold spread, I topped my burgers with it and allowed it to melt a bit on the grill. Yum! Smoky, spicy, cheesy. What's not to love? It is also extremely tasty cold on a sandwich or on some crackers. Or wedged in the grooves of some celery. It is smoky, spicy and more than a little addictive.
Directions
Mash together all of the ingredients with a fork in a medium bowl. Grill hamburgers until almost done. Evenly divide the cheese mixture and top each patty. Allow to cook 1-2 minutes or until just beginning to melt. Serve on hamburger rolls.
Most Helpful
Is this for real? Pinch me...my cheeks. The face ones. WONDERFUL and made for PAC Fall 2011.

We loved this! I made it exactly as written for a snack on crackers. We'll try it on burgers next.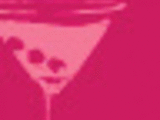 If you like spicy this might be right up your alley! I made a half recipe as a stand alone spread to use on wasa crisps and serve with veggie sticks. The second time I added a small clove of garlic. I chopped and blended the peppers, garlic, and seasonings in a mini chopper and then stirred into the cheese and mayo. Easy & delicious.