Haven't tried this yet but believe it may be the Chipotle Carnitas recipe which is to die for. Will be trying soon. Braised Pork Shoulder with Tomatoes, Cumin, Cloves and Chipotle Peppers Adapted from the Niman Ranch Cookbook
Directions
Rub some salt and pepper on the pork shoulder (or beef if you're using that).
In a dutch oven heat the oil over medium high heat. Sear the pork shoulder on all sides until it is browned. Remove the pork and set aside for now.
Add the cumin seeds to the pan and toast in the hot oil until fragrant. Add the chopped onions and saute until lightly browned on the edges. Then add the garlic and chopped chipotle peppers and saute until fragrant, about 30 seconds. Add the whole can of tomatoes including the liquid, bay leaves, dried oregano, cloves, chicken stock or some water and scrape up the browned bits on the bottom of the pan. Add the pork back to the pan and bring the contents up to a boil then lower to a bare simmer. Braise until the pork is fall apart tender, about 3 - 4 hours (or 6 hours in a slow cooker). You can braise on the stovetop on a low heat setting, in the oven at 325 deg F, or in a slow cooker.
The meat is done when it is fall apart tender. Try your best to remove it in one piece and set aside. Remove the cloves, bay leaves, and oregano sprig (if you used the sprigs) from the braising liquid. Then in a food processor or blender puree into a sauce. If the sauce is too thin, simmer it on the stovetop until it has reduced a little. Meanwhile, using two forks, shred the pork shoulder. Return the shredded meat to the simmering sauce. Let it heat through and soak up all the flavor and juices.
Reviews
Most Helpful
I tried this recently and it turned out very well, but the road to the end was rocky. The suggestion to put boiling hot broth, tomatoes, etc. into a blender and turn it on was a terrible one. I succeeded in splattering the burning hot liquid all over myself and my kitchen, resulting in some minor burns and a huge mess to clean up. I finally just skipped the pureeing step and used the broth as it was. Upon researching what I did wrong, I have learned that when you blend hot liquids in a regular blender, you need to remove the cap over the little hole in the lid and place a folded towel over the hole. Then hold that on as you blend. This allows the steam to escape and prevent the explosion that I had. I haven't put this to the test, but found the suggestion when I did an Internet search. So be careful!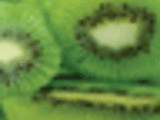 Is not a Chipotle Mexican Grill copycat recipe for carnitas. It is amazing and flavorful. I used a can of Rotel w/green chiles vs canned tomatoes as that was what I had on hand. I also slowcooked this on high for 5 hours with great success. Had to LOL abt adding hot liquids to a blender. So NOT a good idea. Immersion blender people. Immersion blender. Need I say more?

Chipotle gets my money like a dope man! 3 times a week adds up so finding a SERIOUS replacement was crucial. I'm a barbacoa girl, the carnitas was for my sweetie. I had to tweek this a little because he doesn't like spicy food. I had no experience with chipotle peppers but a drop of the sauce set my mouth on fire! I rinsed them off and only put in 1 1/2. In the preparation instructions it didn't specifically mention the adobo sauce so I didn't put it in and I'm glad I didn't. He said it had a little bit of a kick and that would've been too much. He loved it, kept talking about it, said it was more than an adequate substitute. Instead of cumin seeds I used 1/2 tsp ground cumin. Instead of 2 whole cloves I used about 2 shakes of ground, cloves are potent and instead of whole garlic cloves I used 1 tsp. minced. Everything else was to the letter and it was great. For anyone who has doubts just try it. If you spend money at Chipotles every month like you do on your cable bill this will be a real welcome.