Rita1652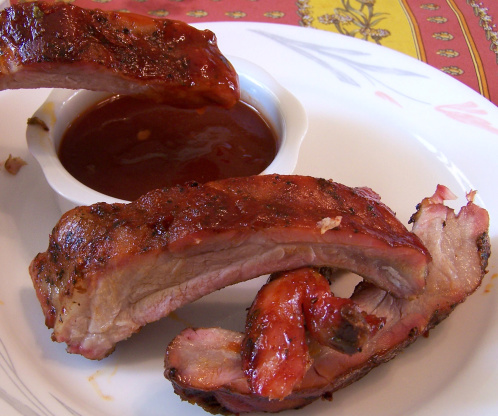 This is a nice, simple chipotle sauce...this amount is enough for a slab of ribs or one whole cut-up chicken. Slap it on during the last few minutes of grilling, if done sooner, it may blacken and burn quickly.
In a medium saucepan, combine olive oil, garlic powder, chipotle chile powder and cumin.
Allow to heat through, while stirring, for 1 minute. Add red wine and brown sugar. Simmer for 2-3 minutes.
Add soy sauce, vinegar, ketchup and Worcestershire sauce.
Simmer 2 minutes more. Remove from heat; allow to cool slightly before using.
* grill ribs, pork, chicken, etc., until almost cooked and then brush on the sauce, turning constantly, until glazed and smells really good.