Chip Crumbles - Very Quick and Easy!
Katzen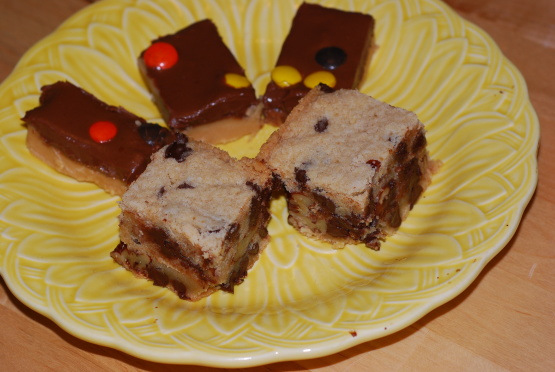 These chocolate chip squares come from Companys Coming's cookbook - 150 Delicious Squares. It is sooo easy and sooo good. If you need a dessert or chocolate fix fast - this is the recipe for you!!! I omit the walnuts and double the chocolate!!!
Crumble butter, brown sugar, vanilla and flour in a bowl.
Stir in walnuts (optional) and chocolate chips.
Press into an ungreased 9x9 pan.
Bake at 350 degrees for 25 minutes.
Cut while warm. Cool.
Enjoy!