Another sugar cake recipe that uses larger pieces (chips) of coconut. My favourite sugar cake.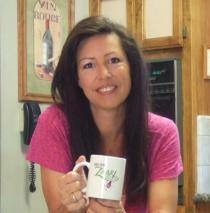 This is a great recipe to throw together. I had some left over coconut from easter in the freezer and it was just enough. Made this as a last minute dessert last night and it was terrific. I will make this again, was nice and sweet! Thanks for sharing. ~V
Boil sugar and water to from a light syrup.
When bubbles the size of small pearls appear, add coconut and cream of tartar.
When the coconut mixture leaves the side of the pan easily (No syrup must be running out), remove from the heat and beat with a spoon for 3-5 minutes.
Add the almond extract and food colouring if desired.
Drop by spoon onto a greased cookie tray.