Parsley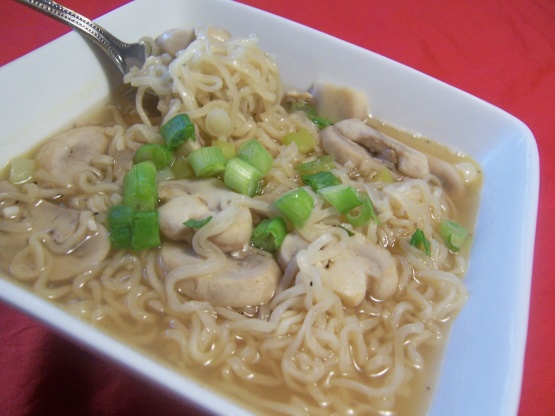 A quick and easy noodlebowl. Add shredded pork, bean sprouts or whatever you like on top as a garnish.

I cut the recipe in half but followed it completely. Yummy! I did add some cooked shrimp that I had left over the last minute or two to heat up before serving. Served with some crusty bread and it made DH and I a wonderful lunch. Thank you. Made for Zaar Alphabet Soup game 2009-2010.
Fry mushrooms, and garlic in oil.
Add water and the flavour packs from the instant noodles. Bring to a boil.
Add the noodles. Simmer 3 minutes.
Add onions and your choice of any garnishes.