bert2421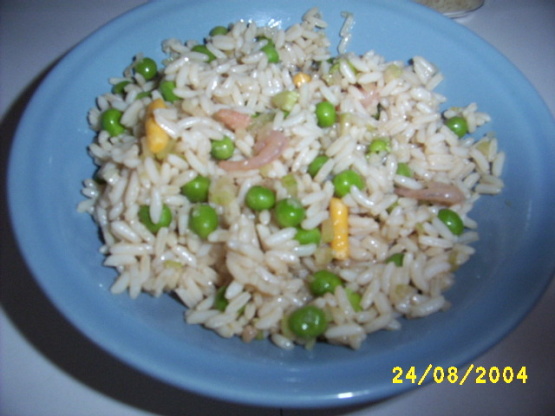 I first made this for one of our backyard BBQ get togethers. I got the recipe in a book called Fare For Friends. There was'nt any left so I assumed everyone enjoyed it!

I love this stuff! My Mom has been making it for years! Less the chow mein noodles. I think it was in the Company's Coming series cookbook for salads. I love soya sauce to I tend to add more to the dressing.
Cook rice; chill.
Add next 4 ingredients.
Put dressing in a jar and shake well.
Just before serving, add dressing a few spoonfuls at a time until salad appears moist enough.
Add noodles and toss.