Chinese Pot Roast (Diabetic Crock Pot Recipe)
ImPat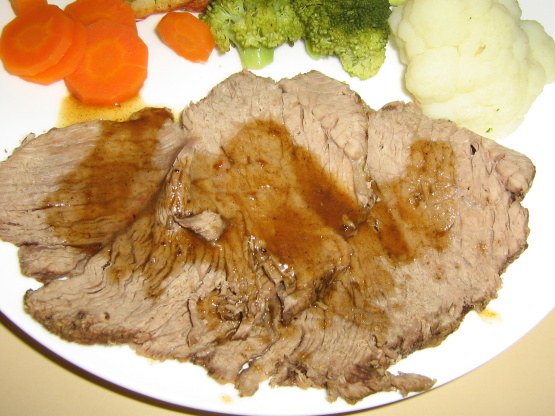 Submitted by Marsha Sabus from Fallbrook, CA in the Fix-it and Forget-it Diabetic Crock pot cookbook.
Dip roast in flour and brown on both sides in oil in a saucepan.
Place meat in slow cooker and top with onions.
Combine soy sauce, water and ginger and pour over the meat.
Cover and cook on high for 10 minutes.
Reduce heat to low and cook for 8-10 hours.
Slice and serve with rice.