Chinese Lobster Sauce (Weight Watchers)
dojemi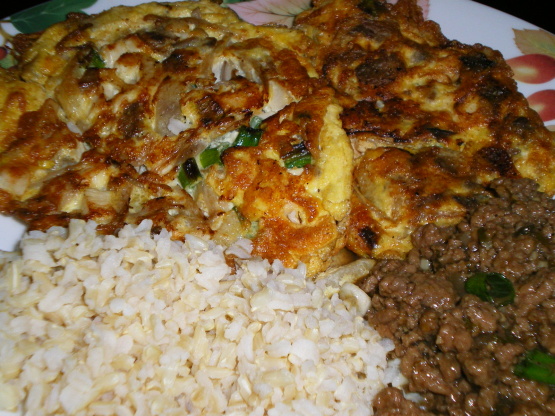 A Weight Watchers recipes that tastes identical to the lobster sauce served in Chinese restaurants in our area. I've always wondered why it's called lobster sauce when there is no lobster in the recipe nor does it taste like lobster. To the best of my knowledge Chinese restaurants use pork so it could be an alternative to the ground beef.
Top Review by Ilysse
Its my understanding that its called Lobster sauce because it a sauce for lobster not made with it. We really enjoyed this sauce. I added scallops to it and served over brown rice. I didn't have corn starch (DD used it for a science experiment) so I tried to use flower. I found it a bit watery and next time may even leave out some water. Crab legs were on sale so I bought some and made them to eat on the side. It turns out that the crab meat was very good with this sauce. Since it is a lobster sauce I bet it would be wonderful with an actual lobster too. I may also try it with different fish. All in all very good and I'll make it again. Thanks for posting. Served broccoli, stir fried with sesame oil, garlic, and soy sauce.
Saute' meat and seasonings.
Add scallions.
Dissolve Herb-Ox in water and add to meat.
Add sugar, oyster sauce and soy sauce.
Mix corn starch with some of the liquid to thicken.