PaulaG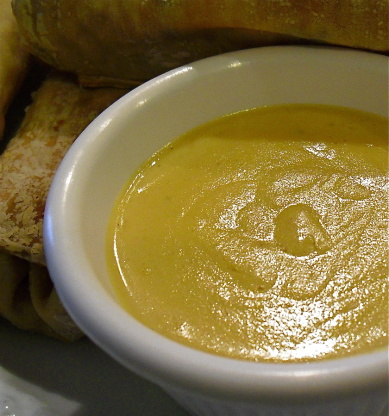 Chinese Style Hot Mustard

I made this tonight to go with my store bought egg rolls. Don't get to close while making it. I was making sure that it was smooth and apparently leaned to close. Boy did my eyes start to burn. When I recovered from that I took a little taste. Set my mouth on fire and had a shooting pain in my ear (Have a little ear infection. I think it's cured). Good stuff for sure! My DD who is not very brave with spicy stuff even liked it. This will be made many more times!
Gradually add the boiling water to the dry english mustard.
Then add the oil, stir well.
I got this from "Cook's Thesaurus".