Chinese Green Bean Salad by Dr Andrew Weil
from his website. He writes, "This bright green, crunchy salad is bursting with Asian flavors and is so easy to prepare. Look for fresh, plump organic green beans if you can find them. Cook them until they are bright green and still crunchy-tender. At this point you can keep the green beans refrigerated. Toss them with the dressing just before serving or the acid in the dressing will dull the bright green color."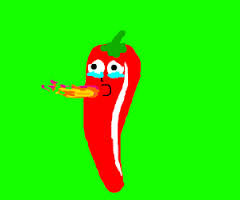 These are good! Dr. Weil likes strong flavors, because this is another one of his recipes that has strong sesame and soy flavors. I like the flavors but to keep them subtle, I kept the dressing separate rather than pouring it into the beans and tossing. I served the dressing on the side so everybody could decide how strong in flavor they would like their salad to be. Love Dr. Weil, thanks for posting!!!
Trim and cut the green beans into 1-inch lengths. Cook in rapidly boiling water, about 5 minutes or until crunchy-tender.
Drain beans, immerse in cold water to stop the cooking until they are cool, then drain well. At this point you can set them aside and refrigerate until ready to serve.
Mix the dressing ingredients in a small bowl with a whisk until well blended.
Toss the green beans with the ginger root, red onion and dressing.
Serve immediately.