Chinese Five-Spice Chicken
RonaNZ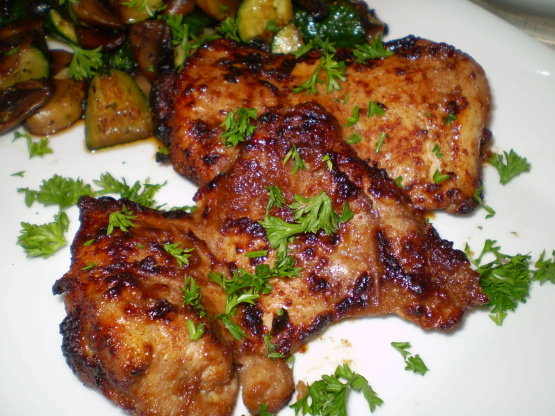 This is very quick to prepare and to later throw in the oven.

Very good, very easy too. I marinated overnight in a heavy zip'lock bag. Did 20 Drumsticks. Almost 4 lbs. and doubled the marinade. I basted twice and also turned them over.I turned on the broiler at the end to crisp the surface. Moist, tender and delicious.
Place the chicken pieces in a large dish or plastic bag.
Mix the remaining ingredients and pour over the chicken.
Marinate refrigerated overnight or for 1 to 2 hours if time is short.
Transfer the chicken to a baking dish and brush with the marinade.
Cook uncovered in a preheated 350F (180C) oven, brushing once or twice with the marinade, until the chicken is done, about one hour.