lazyme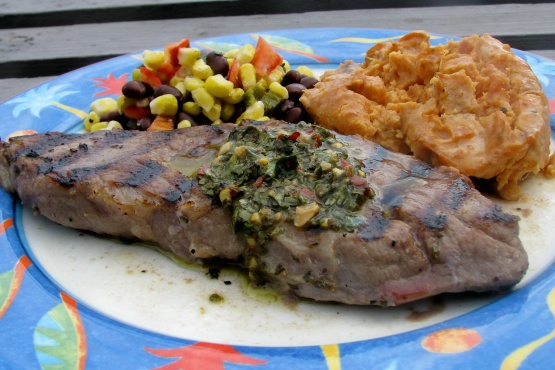 From Allrecipes.com This is an Argentine condiment that is used with just about everything- grilled meat, fish, poultry- whatever sounds good. If you don't like spicy food, just lower the pepper flakes and pepper sauce amounts.

We loved this over grilled steaks! What great flavors going on, and it was fairly hot, but we like spice in our life!
Combine all ingredients in a food processor, and process until the parsley is finely minced.
Alternatively, place all ingredients in a mortar and pestle, and grind until a paste forms.