Ashley Cuoco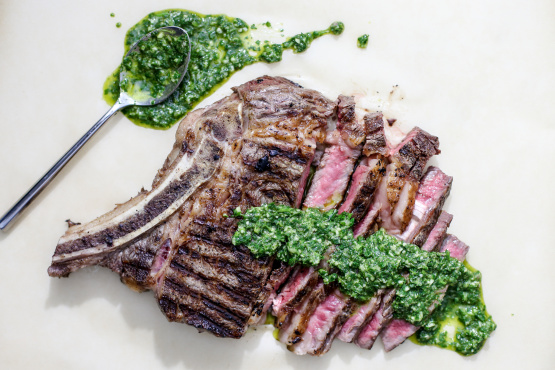 This TOO easy sauce, of Argentine origin, makes your steak taste like it was just dragged through the garden! Great on rare, chargrilled, flank steak.

This is the best chimichurri I have ever had!My boss whi is from argentina served it at a bbq and didn't follow a recipe so it was very hard for me to reproduce,ahhh but now I can.We use it on ribs,steak,bratwurst and alot more.I have made many copies for our friends as they all love it. Many thanks Chef Blade!!
Pulse parsley in processor to chop.
Add remaining ingredients and blend.
Separate sauce into equal parts.
(Use half for basting or marinade).
(Use other half for table service).