-Sylvie-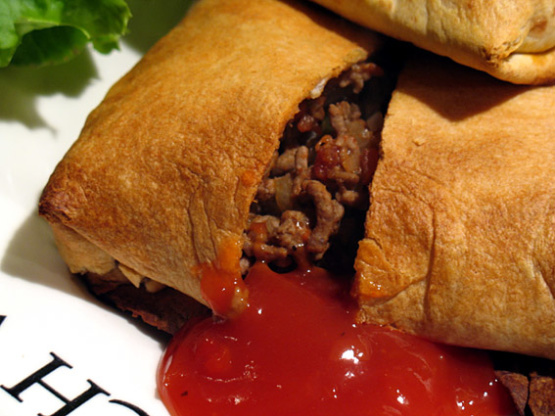 This recipe is from a southwestern cookbook sent me by Nurslinda. It is easy and delicious. Serve with a green salad and refried beans and/or Spanish rice. Oranges make a good dessert.

I haven't tried this yet but it reminds me of some friends from Mexico, they taught us how to make tacos the way they do in the part of Mexico that they are from. They also used the Cinnamon & Cloves - I can't wait to give these a try as I am sure it will be a similar taste.
Heat oven to 400°F.
Brown ground beef and onion. Drain excess grease.
Add red wine vinegar, red chiles, cinnamon, cloves, green chiles, and tomatoes.
Bring to a boil, reduce heat and simmer uncovered 15 minutes.
Spoon 1/2 cup of the meat mixture into the center of each tortilla.
Brush the edges of the tortillas with the beaten egg to seal.
Fold the tortillas over the meat mixture to make a square bundle.
Brush each chimichanga with melted margarine.
Place on non-stick cookie sheet with seam side down.
Bake 10-12 minutes until lightly browned and heated through.
Top with salsa and sour cream (optional).