Parsley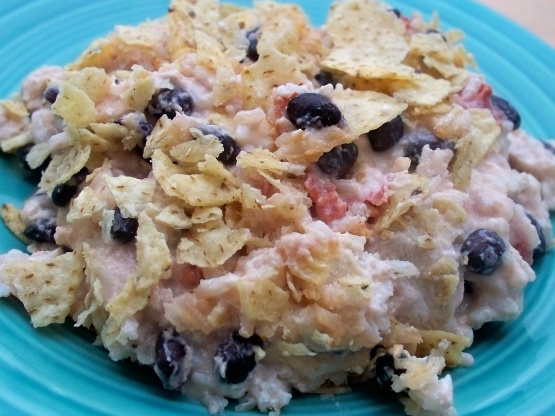 When winter time comes, I couldn't live without my casseroles. Here is an easy [[not to mention easy on the budget]] casserole.
Mix together the sour cream, ricotta cheese, and cream cheese.
Add everything else except the tortilla chips and blend together. Pour into ungreased shallow 9"x13" pan. Top with tortilla chips.
Bake at 350 for 30 minutes.