This dish is one of the delights of summer in my opinion! I first tasted it on the plane to Japan, and I've been hooked ever since. You can make it as simple or as complicated as you wish by adding more garnishes eg. shredded egg omlette, sake steamed chicken, cooked shrimps etc etc. Even the garnishes I've listed are optional!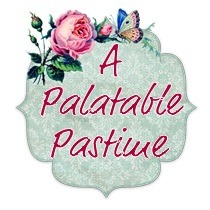 This makes a delicious addition to a Japanese meal! The noodles are mild in flavor and did well with an enhancement of pressed ginger to increase the flavor. The sauce is very delicious and reminds me of dipping sauces served for tempura. The gari (pickled ginger), I think, is a must have, for it went very well with this dish. The nori went well also, lending a salty-earthy character which is decidedly Japanese. This dish does not have a Western flavor; it truly tastes Japanese! Thanks, Jan!
8

ounces dried soba noodles (buckwheat)
1 1⁄2 inches ginger, peeled and sliced into thin matchsticks

1

medium carrot, peeled and sliced into thin matchsticks

4

green onions, very finely sliced

SAUCE

12

fluid ounces instant dashi stock

4

fluid ounces Japanese soy sauce
2 3⁄4 fluid ounces mirin

1

pinch salt and pepper

GARNISH

thinly shredded pickled daikon (I do this with a zester)

1

sheet toasted nori, cut into thin strips with scissors
Drop the noodles into a large pan of boiling water and cook for about 3 minutes or until just tender.
Drain and rinse them well under running cold water.
Drain well and set aside.
Bring a small pan of water to the boil, and blanch the ginger, carrot, and green onion for 30 seconds.
Drain and place in a bowl of iced water.
Drain again when the veggies are cool.
SAUCE: Combine the ingredients, bring to the boil in a small saucepan, then cool completely.
When ready to serve, pour into 4 small, wide dipping bowls.
Gently toss the noodles and vegetables to combine.
Arrange in individual serving bowls.
Serve with the dipping sauce.
Arrange a little of the garnish on the side of each plate.
The noodles should be dipped into the sauce before being eaten.