Chilled Hearts of Palm With Asparagus and Coconut Lime Dressing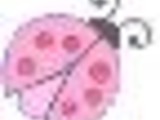 This is a chilled salad recipe that is included in a cookbook titled Chefs of Aloha: Favorite Recipes from the Top Chefs of Hawaii. It was attributed to the Manele Bay Hotel restaurant on the island of Lana'i, Hawaii.
Directions
In a large bowl combine asparagus, hearts of palm, cucumber and mixed baby greens.
In a medium-size bowl combine coconut milk, rice wine vinegar, lime juice and honey. Stir with a wire whisk while slowly adding canola oil in a steady stream. Once all the oil is incorporated, season to taste with salt and pepper. Add dressing to salad, and toss gently.
To serve, sprinkle macadamia nuts on each serving.
Reviews
Most Helpful
Delicious and different salad recipe! I thought the asparagus, cucs, hearts of palms and lettuce really worked nicely together. The dressing was so yummy. I loved the coconut flavor that came through. The roasted macadamia nuts were the perfect touch to top this salad. Yum! Made during ZWT7 for the Golden Gourmets.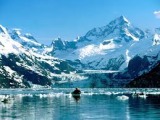 Yummy hearts of palm is something that is very rarely used. Good to have seen this recipe! I did slice the spears of asparagus for easy tossing and serving. I marinaded the cukes, hearts of palm, and asparagus in the tasting marinade over night then tossed into a large bunch of fresh picked greens. Topped with the macadamia nuts. Thank you for the good eats. Made for ZWT 2011