duskh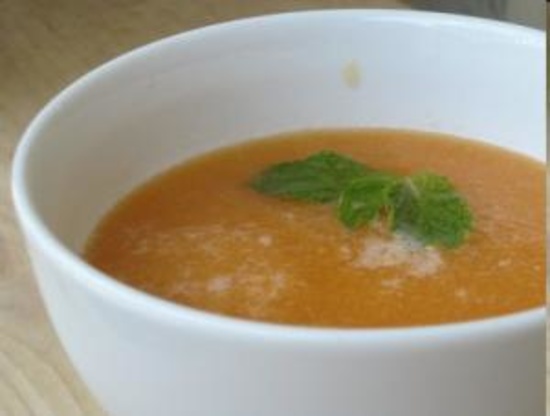 This may be too sweet for a main course, but it is great as an appetizer, or light ending to a meal.
Discard seeds from cantaloupe. Scoop pulp from each cantaloupe, leaving shells 1/2 inch thick. Cut a thin slice from bottom of each shell, being careful not to cut a hole in the shell. This is so that the shells will sit flat, and can be used as soup bowls.
Combine cantaloupe pulp, sherry, sugar, and orange juice in container of an electric blender; process until smooth. Chill thoroughly. Serve in cantaloupe shells, and garnish with mint.