teresas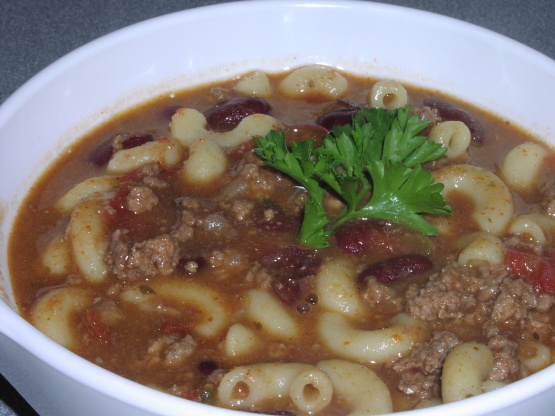 A simple and easy to prepare soup that can be made the day ahead.

Super easy and tasty! Also very filling. I wanted a little more spice, so I added some garlic powder. Thanks for the recipe!
Brown beef and onion.
Stir in chili powder; add kidney beans, tomatoes and water.
Bring to a boil; reduce to simmer and cook covered for 1 1/2 hours.
Fold in cooked macaroni and simmer for 15 minutes more.
May be prepared ahead and refrigerated.
Serves 10.