Juenessa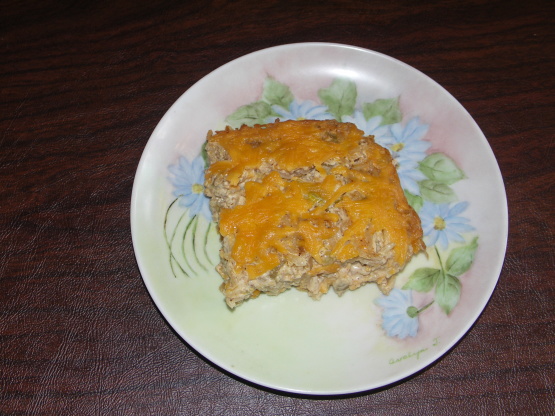 Try this low fat recipe as an alternative to Spanish rice! Prep time does not include the leftover rice cooking.

Quick and easy side dish for a Mexican meal! I like this better than "Spanish Rice" and I really liked the creamy texture, and tang of the cheddar. I think it could do with some jalapeño or something to give it a little kick, but over all, we really enjoyed this! Thanks Donna! :)
Combine all ingredients and pour into a lightly oiled baking disk.
Bake in oven, uncovered at 350 degrees for 30 minutes.