Katzen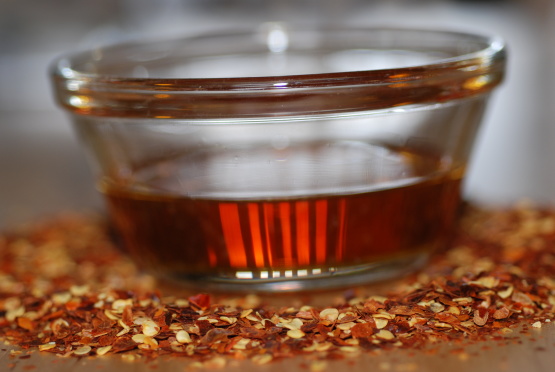 This recipe is from a Chinese cooking class that I took years ago. It's very simple and will keep indefinitly in the refrigerator.
Heat the corn oil in a wok until it smokes.
Add the chilies.
Stir for 1 minute.
Turn off heat and set aside until it's cooled.
Strain through a coffee filter.
Add sesame oil.