Easy and simple dish to make.
Directions
Brown meat,onion, and green pepper.
Drain.
Add remaining ingredients except macaroni.
Bring to a simmer.
Cover and simmer for 30 minutes.
Add cooked macaroni.
Stir well and serve.
Reviews
Most Helpful
1/14/08: I've made this recipe a few times now. It's a good chili on it's own...add the mac and it's a meal in a bowl. I added some canned jalepeno peppers this time instead of the bell pepper. It added some nice heat. I also cook only 1 cup of dry noodles for this recipe. Seems to be plenty. Why would anyone make Hamburger Helper when this recipe is so easy and so good! 7/28/05: A really good (and easy) recipe for basic chili mac. It had the perfect amount of heat. I would recommend to others that you buy a good national brand of chili beans for this - I used a store brand and thought my beans tasted bla, but didn't count the recipe down for my mistake. I think next time, with the right beans, it will be perfect. I'm also happy to post Chelgim's first recipe photo (I think). :-)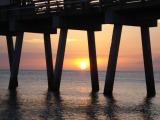 This was a great and easy recipe. Very much the comfort food recipe. Didn't change a thing...just as a side note though, I used a 15 oz. can of Bush's chili beans (pinto) in a mild chili sauce. I was wondering what to use because when one person says "chili bean", I think it's up for interpretation. IMHO, I think dark red kidney beans or even black beans could be used as well. I used 1 cup of uncooked macaroni and it seemed to be the perfect amount. The rest was pretty standard. Thank you for the recipe, Chelgilm!
5 stars for a quick, inexpensive tasty meal on a weekday night. I made it a bit healthier with ground chicken breast rather than beef and also used whole wheat macaroni. We like spicy, but this was a bit too much heat. Next time, I'll cut back some on the chili powder and cumin. It sure helped to get my water allowance in!