A nice spicy little asian style dish, that is easy and quick to prepare. I invented it for a dinner aboard a charter boat, but its a great dinner party dish too.
Directions
sauté the chilli, garlic, cumin and coriander in a hot skillet add the lemongrass and the spring onion until they have softened, but not browned.
Add the scallops and sauté for one minute or until they turn from translucent to opaque.
Place one cup of cooked basmati rice in the centre of a plate and arrange the scallops around it, deglaze the pan with the lime juice and drizzle over the scallops.
Garnish with fresh coriander and serve.
Most Helpful
I made this recipe for my mom and she loved it- Thanks!

Excellent scallops! I did have lemongrass--pared everything down to make a single serving. So easy to put together and such great flavor! I also had it with a Chardonnay.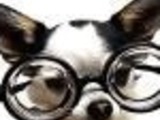 Great recipe Raxyl. I cooked 300g of Tasmanian scallops as a single serve but used the same amount of herbs and spices but with only 20g of butter. This gave a quite a powerful flavour which I liked but other's might like to stick with the original proportions. Otherwise I used the original recipe with the exception I replaced the lemongrass with lemon thyme just because a few places I checked didn't have any lemongrass. For the rice at the centre of the plate I didn't have Basmati so used a generic long grain rice cooked with a little Turmeric, along with a light salad. Made a great meal and I enjoyed along with some Penfolds Koonunga Hill Semillon Chardonnay.