Chili-Lime Rubbed Indian Corn on the Cob
Debbwl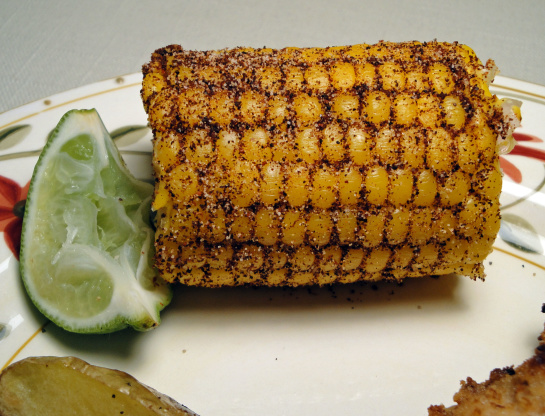 When my family goes to India, this is the classic food that is served on all the beaches. Hands-down my favorite Indian food and the absolutely BEST way to serve corn on the cob! You will never resort to just butter again.
Cook the corn in your favorite way but if a grill is available I absolutely recommend grilling it for the best results (although it is still delicious boiled, baked or steamed) and slather with butter (optional).
In a small dish, mix together the chili powder and salt.
Grab a lime wedge, dip in the chili mixture and rub over the corn, making sure to squeeze lime juice as doing so. Dig in while hot and don't worry about getting messy - just make sure to enjoy!