Chrissyo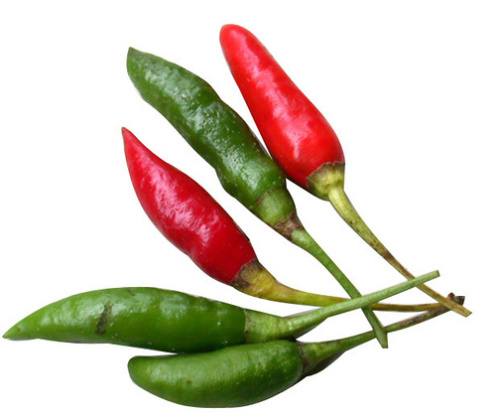 A favourite at our family BBQs. You can serve this jam on almost anything e.g.: with steak, chicken, fish, or on fresh bread sticks or flat breads.

Wow, a really great Thai style jam that certainly packs a punch when you leave the seeds in! Also has great balance of flavour with a bit of saltiness / sweetness combined with the garlic. I haven't seen fresh bird's eye chilis locally so instead used 15g of whole dried ones that I reconstituted in water to make half the quantity which I think would have been roughly equivalent to a cup of fresh. After 10 minutes of simmering I thought maybe the oil meant it hadn't reduced quite enough but resisted the temptation to simmer longer and the consistency was spot on after cooling and later blending. I can see this being a great condiment to serve at a BBQ as an optional extra for chili lovers to spice things up a bit accompanied with a nice cold beer.
1

head garlic, peeled and chopped

2

onions, roughly chopped

2

cups fresh red birds eye chiles, de-seeded and tops removed (I don't deseed the chillies but this is my personal taste)

3

tablespoons tamarind paste

2 -3

tablespoons fish sauce

3

tablespoons white sugar
3⁄4 cup peanut oil
Heat the oil in a saucepan.
Add garlic and onion and cook on a low slow heat until the onions are transparent.
Note: do not brown the onions and garlic.
Add chillies to the garlic and onion mixture and cook until the chillies are soft.
Again being careful not to brown or burn the garlic, onion and chilli mixture.
Next, to the mixture in the saucepan, add the tamarind paste, fish sauce and the sugar.
Simmer for ten minutes then turn off heat.
Cool for a few minutes and then pour the mixture into a blender or food processor and blend until the mixture is the consistency of jam.
(Blend to a smoothiish texture) Pour into sterilised jam jar and store in fridge.
The Chilli Jam will last for a couple of weeks in the fridge.