CindiJ
This is an old family favorite I got from an old Better Homes & Gardens Ground Meat Cookbook. It's super easy and was great after working all day and having to feed 3 hungry growing boys. Now grown, they still request this dish. We like to serve with a salad and a pan of cornbread is a must!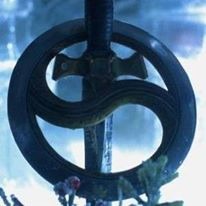 My goodness, this was some mighty fine eating. I made the recipe for A Taste of Yellow in the Photo Forum and served it along with some cornbread and cabbage. The casserole was perfectly seasoned with just the right amount of spice. Instead of using cheddar, I used a Mexican blend taco cheese on top. Delicious!
Preheat oven to 375 degrees.
In large skillet brown ground chuck and onion till done. Drain well. Stir in stewed tomatoes (including juice), drained hominy, chili powder, flour, salt & pepper. Mix well.
Pour mixture into 2 quart greased casserole dish.
Bake for 20 minutes.
Top with cheese and continue baking for 5 minutes or until cheese has melted.
*This is exceptional using ground turkey & ground beef (3/4 lb of each). Lightens the dish but still has great flavor!