Annacia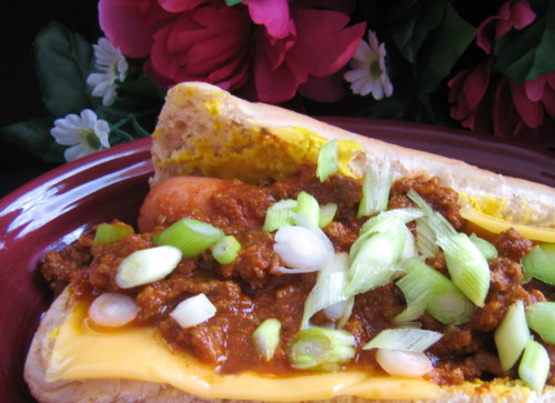 The method for making this chili is to boil the beef. Boiling the ground beef yields a smooth texture, perfect for chili dogs.

This was tasty hot dog chili that everyone at my niece's birthday party enjoyed! Will make again.
Bring water to a boil in a large pot. Add beef and boil for 30 minutes stirring occasionally. Drain beef.
Add remaining ingredients to beef and simmer for 30 minutes.
Serve over hot dogs with yellow mustard and onions.