Bergy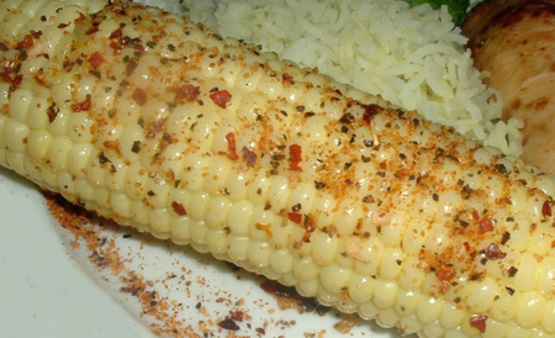 I have made this a few times, you can add a little cayenne to the chili powder for an extra kick.
Husk corn and remove silk.
Plunge corn into large kettle of rapidly boiling water, cover and cook over high heat 8 to 10 minutes.
Remove from water; drain well.
Meanwhile melt butter in small saucepan and stir in remaining ingredients.
Serve corn at once with chili butter.